WordPress SEO

WordPress SEO is the most analytical work that a website owner need to do. Those who tend to learn how to do SEO of WordPress website will enjoy this document.
Keywords selection for SEO is most crucial step of WordPress websites. SEO ranking tends to move higher or lower depending on traffic searches on selected keywords. Search Engine Optimization on WordPress website needs following steps strictly adhering to order of occurrence.
Research of keywords w.r.t traffic search hits on search engines
Keywords research has to done accordingly so we need a keyword volume of the words we need to keyword planner. The simplest keyword planner would be Google AdWords Keyword tool, which is a free keyword research tool with much suggestion free and volume of traffic. You will have to enter keyword like "baseball" then have to click on Get Ideas then similar result will display.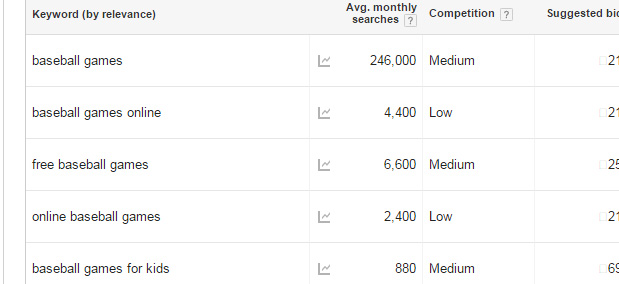 As you can see in the image "baseball games" keyword has the highest search among the other and did you notice that low completion is for "baseball games online". These are merely average monthly search result and real results may vary. This give us lot of information how should we plan keyword selection in your website so we should choose accordingly.
Selection of keywords relevant for targeted traffic
The selection of keywords is the next criteria for targeted audience. What is targeted audience the answer lies which visitor you want your content to be shown so that they enjoy, share and gain knowledge. Audience demographics criteria needs to relied upon for choosing the right keyword for your content. For example, a USA person will enjoy visiting site for American English and UK person will enjoy visiting site for UK English.
A UK targeted SEO Keyword results reveals this "a baseball cap" is searched more. Let have look at UK targeted SEO keyword results next image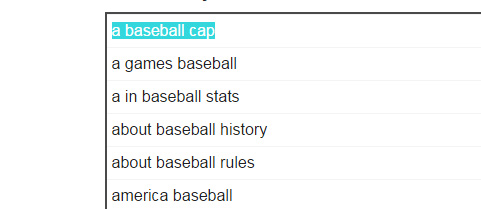 A UK search results shows us that "a games baseball" is searched more.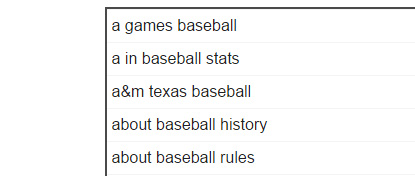 Installation of plugins set for setup of SEO WordPress
Yoast SEO (formerly known as WordPress SEO by Yoast) is the most complete WordPress SEO plugin that exists today for WordPress.

To install Yoast simply have to follow steps (Taken from WordPress plugin installation guide)
Upload the wordpress-seo folder to the /wp-content/plugins/ directory
Activate the Yoast SEO plugin through the 'Plugins' menu in WordPress
Configure the plugin by going to the SEO menu that appears in your admin menu
If you have difficulty in installation then you can visit installation guide .
Then click on the SEO on WordPress panel and navigate to title and metas. Next, edit website Meta keyword and Meta description section according to your niche or goal. Last thing to do is to click on Save Changes and you are done for now.
For the next part of the Series, I will be discussing the Page and Post SEO for WordPress in the next Post till then share this content and enjoy coming back on holidays.