SEO Basics For Beginners
SEO is the word for Search Engine Optimization affecting visibility for a website for getting traffic naturally or organic or unpaid. SEO not only means it will gather traffic only but a scientific approach towards making website creative and content understandable to artificial intelligence working with search on the world wide web for visitors to supply a great , correct and effective result for any query made by visitor to the search engines. Users tend to visit sites for search results that are close to 1 – 3 search index result of any search engines like Google, Yahoo and Bing. SEO helps search engine mapping correct results for queries to result in higher ranking (ranking is the position relative to other websites in the search engine algorithm) so a professionally done SEO drives traffic to your site organically or naturally.
See the examples showing How Google search results differ a bit from Bing search results for a Ball query So see below Google shows the results "ball.com" at the highest rank or order for the result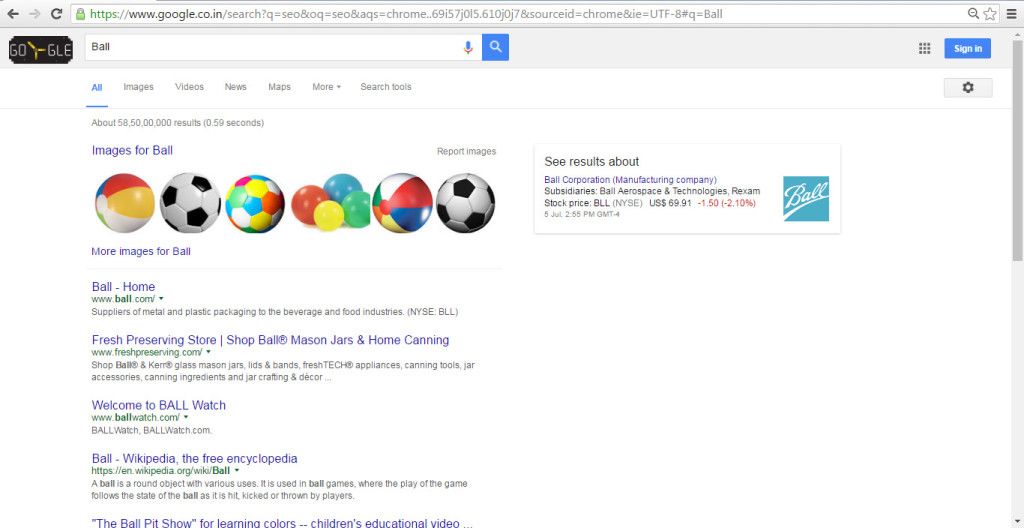 Here you can see what you can see a "Ball" query in Bing results Wikipedia Results in highest order or rank basis of its search engine algorithm.If you notice both images you will know how slightly different search engines are working.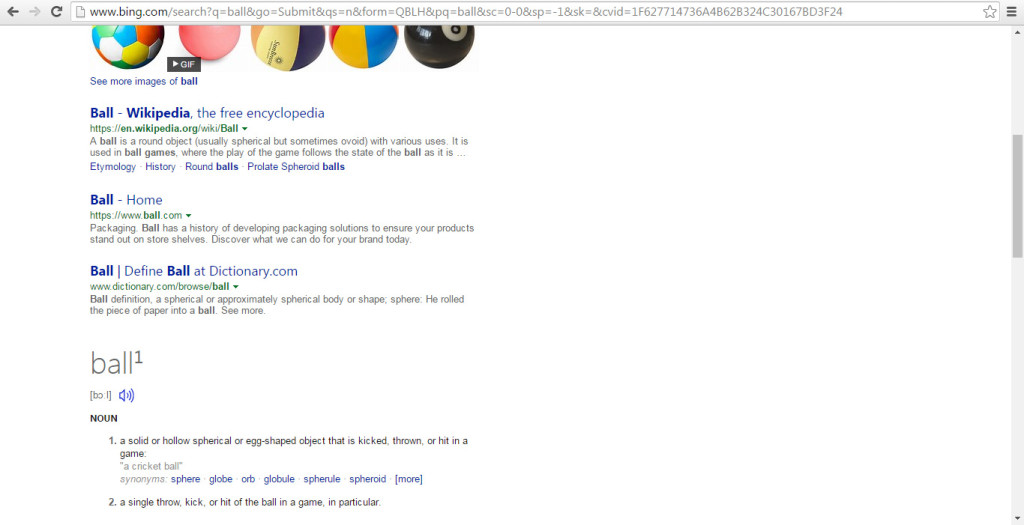 SEO is a vast area for exploration of tools and techniques for gaining and optimizing content. Content cu-ration taking up-leap currently in the World Wide Web . Optimizing a site or a page content is basic criteria for the website rank in search engines. Usage of correct keywords within page content is equally important. Keywords Spinning has been like a shorthand in SEO techniques. A good page having reputation and position can be affected negatively if the Keyword Spinning is used in a wrong hazardous manner. Contrarily, Articles and Posts with enriched content can be easily granted to the higher level of SEO position. Keyword selection is a very important concept and part of SEO. We need to gather statistics from Analytics for most relevant keywords. Data Analytics needs researched analysis for the result and reports generation of the SEO or keywords for a webpage. Analytics create a diagrammatic representation of Keywords Data that helps to match current SEO levels of the existing webpages. Search Engine Algorithm differ for every search engine. Webpages are uniquely identified by search engine crawlers and put to index making as per individual search engine submission criteria's.
Try these growth hacks for a healthy and long running effective SEO.
Keep visiting for more information…