Best blogs creations sites with best features Do you want to know how easily it is create a Blog.Here we will discuss in concise manner all features of best blogging sites.
Blog.com – A beautiful platform for the blogging people and its features are very awesome.
There are both version free and premium.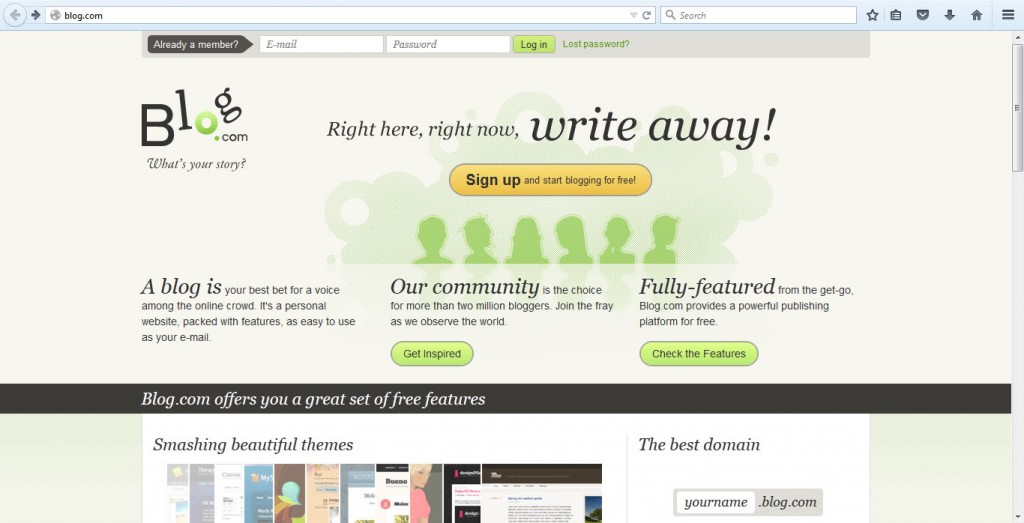 Free version includes a blog starting with name.blog.com where name is the thing you can your own have if it is available at the site like sid.blog.com. A multi-author blog platform where you can ask your friend, people with same interest to share publication. Themes are various to choose from designer to photography and much more. Multimedia support videos, images. Privacy is maintained through password protect, its SEO comfortable, Social media integrated and sometimes ads are posted to your blog.
Premium version is same as free version but few things are there different like now you can get name.com in which yourdomain.com, make money online, no ads, premium themes charged differently, extra space can be purchased up to 30GB, custom design and lastly unlimited authoring support.
Blogger – A google blog platform for creating the custom homepage of your website or a blog.
Google has owned a blogger few years back and made excellent beautiful comeback with ready to use template and you can custom the style using your HTML and CSS skills.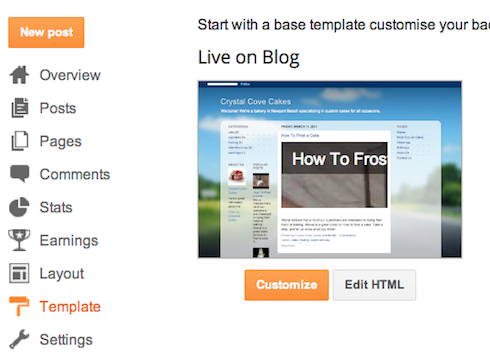 You can have your custom name.blogspot.com or if want premium you can make the name.com blog as well. Google also offers monetization through AdSense and through Google+ integration you can follow up post, share reviews, make group, Hangouts to interact with top fans and post to other blogs, growing your reader audience. It also support widgets and now you can post through Android and IOS blogger app as well. Social Media integration and sharing options, its google SEO friendly as well or SEO options can also be set. An integrated Analytics section is their dashboard as well and lastly a free blog platform by default with money making approaches as well.
Penzu – Create a personal diary or journal with a ease of free account for creation.
Penzu is a 100% private free diary or journal. It is accessible from Android and IOS app as well. Much more exciting thing now you can create a custom e-mail reminder to make sure we never forget to write something isn't it sounds good. It has two version free and pro.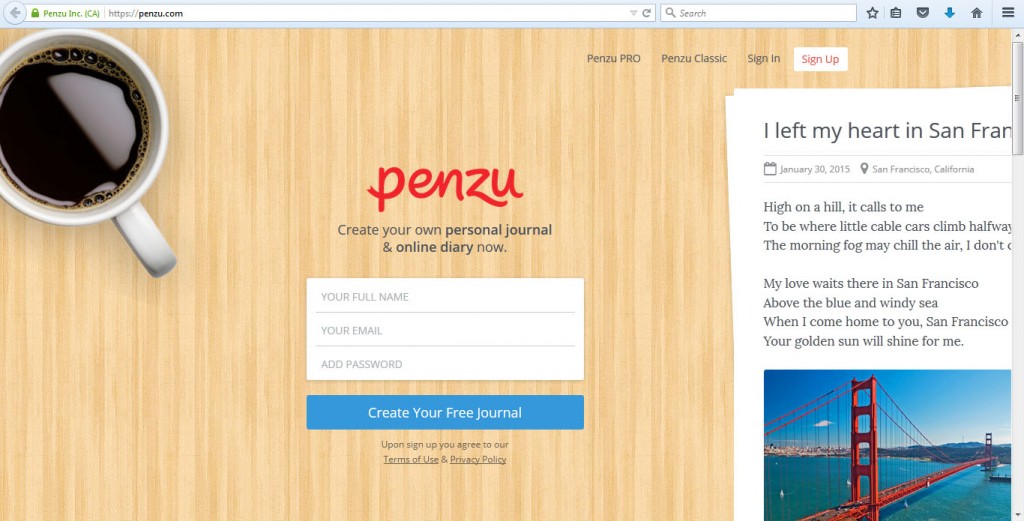 Free flavor comes with unlimited space, options to upload images through pc or Flickr. Supports printing, auto-saving, commenting on entries, sharing via Email or links, basic lock and prompts. Moreover, searching and printing multiple entries is given as unique feature. You can make auto-logout options, email reminders and looking glass in the settings section.
Pro- version avail at $19.99 per year you can have all free options and besides that mobile access, multiple journals, Image with large size for download, rich text formatting with spell checker, an encryption lock, shuffle lock with prompts. You can make a custom avatar, tagging enabled, pad style and background and change entries date. Importing post from RSS, XML, and Journals and exporting to different formats like PDF, XML and TXT. Now you can submit entries via email with Penzu post, move entries and sort with tags. Default font or fonts and encrypted database dumps option is available.