Year in Search: the top Google Search trends for 2018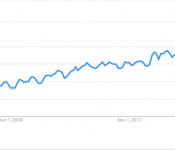 Whether you're working in marketing, SEO or content, it's useful to know the top search trends for 2018 to learn more about your audience.
2018 is almost over and Google has compiled a list of the most popular search trends for the year.
Google search has turned 20 years
...
read more
4 months ago