Using Python to recover SEO site traffic (Part two)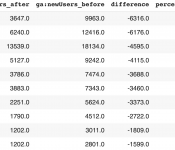 Automating the process of narrowing down site traffic issues with Python gives you the opportunity to help your clients recover fast.
This is the second part of a three-part series. In
part one
, I introduced our approach to nail down the pages losing traffic. We call it the "winners vs ...
read more
2 weeks ago