Top social media trends for 2019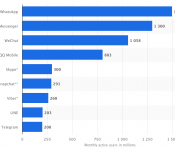 How will the social media landscape change in 2019? Here are the key trends you need to consider for a successful marketing strategy.
Social media marketing needs to be frequently adapted to the changing trends. The rapid pace that social media platforms evolve requires from marketers to be alert if
...
read more
4 months ago