Startups Weekly: Squad's screen-shares and Slack's swastika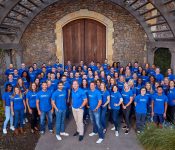 We're three weeks into January. We've recovered from our CES hangover and, hopefully, from the CES flu. We've started writing the correct year,
2019,
not 2018. Venture capitalists have gone full steam ahead with fundraising efforts, several startups have closed multi-hundred million dollar rounds, a
virtual
influencer raised equity funding and yet, ...
read more
3 months ago