Is Blind still safe for Silicon Valley secrets?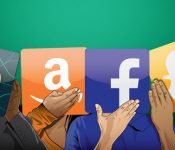 It's a bad day for would-be tech watchdogs and gossips. The tech industry whistleblower and survey site Blind temporarily exposed user data when it left a server functioning without password protection. That's according to
TechCrunch
, whose new report not only uncovered the server lapse, but also called into question Blind's ...
read more
4 months ago