Eight tips to getting your videos ranked on YouTube in 2019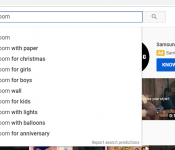 Look around you, people are either watching vlogs and video interviews or enjoying branded video content and live stream recordings. This goes to imply that video marketing is at its peak as people are engaging with video content more than ever before.
Talking about video marketing, one cannot help but ...
read more
1 week ago