Eight social media trends that will make 2019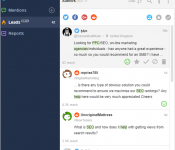 If there's one thing that is constant about social media, it's change.
So many things influence the way we behave on social media: technology, social changes, economy, and politics. All of them are changing at a rapid speed, so you can imagine how volatile the social media world is. ...
read more
3 weeks ago