Did Sam Altman make YC better or worse?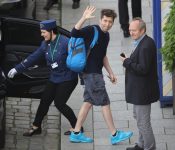 Y Combinator
revealed yesterday that its president, Sam Altman, is
stepping down
from his role to become the accelerator program's chairman. This change, said YC, will allow Altman to "spend more time focusing on OpenAI," the San Francisco-based nonprofit that was cofounded by Altman and Elon Musk three years ago ...
read more
2 weeks ago