3 lead generation tips for ecommerce businesses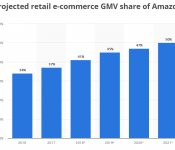 When we hear the words "lead generation," our minds automatically conjure up a B2B marketing strategy aimed at filling the top of the sales funnel. But leads are not exclusive to B2B companies.
Every type of business, be it wholesale, retail, startup or whatever else, needs qualified "potential" customers
...
read more
3 months ago